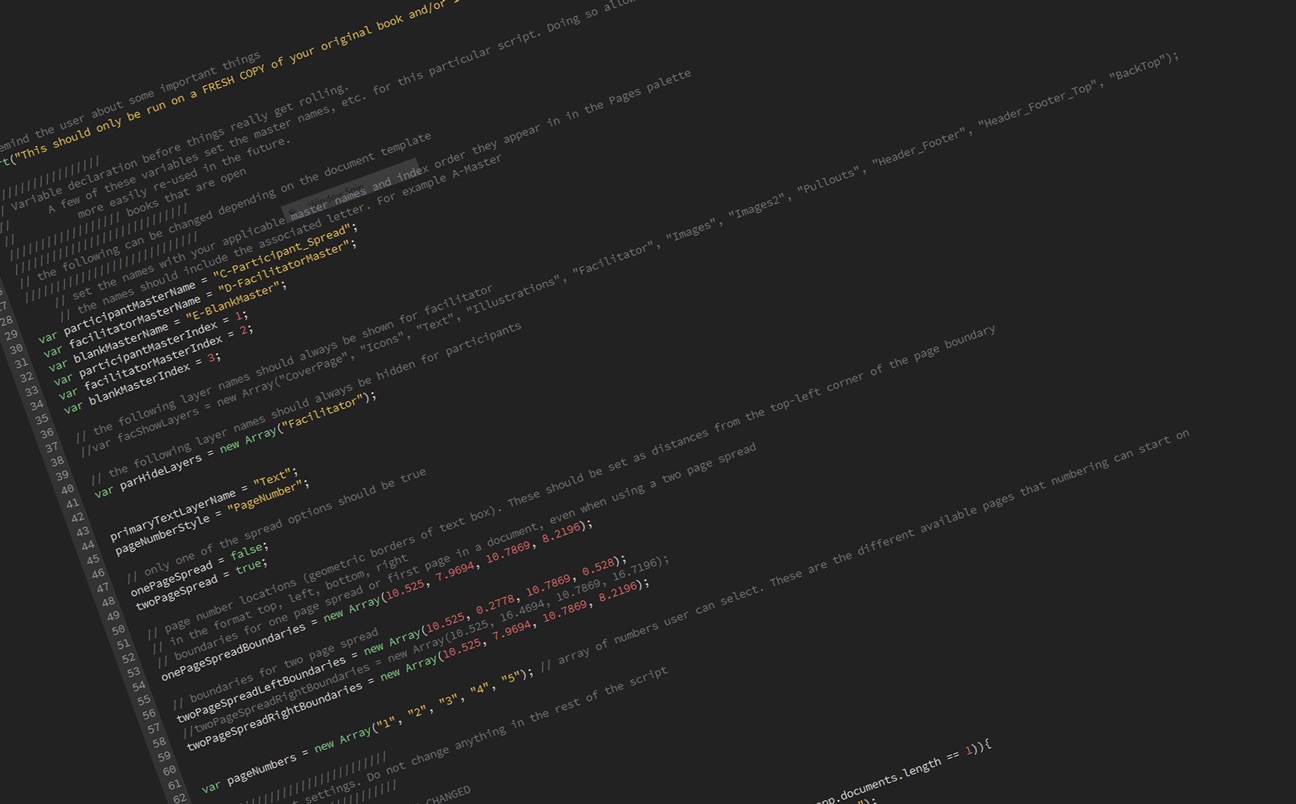 Content Development Automation
Description
Problem:
Reduce content development time needed to perform basic editing tasks such as resizing documents for various global regions, outputting facilitator/participant versions of guides and other similar tasks. Speed development time when creating basic, standardized documents. Ease translation process. Create great consistency among documents.
Solution:
Create a series of InDesign scripts and implement plugins and other tools to automate tasks, ensure consistency and create functional review and translation workflows. Create InDesign template and asset libraries.
Trained large numbers of developers on team and across other teams throughout the company to use the scripts and tools.
Estimated time savings of up to 50% on various tasks.
Tools