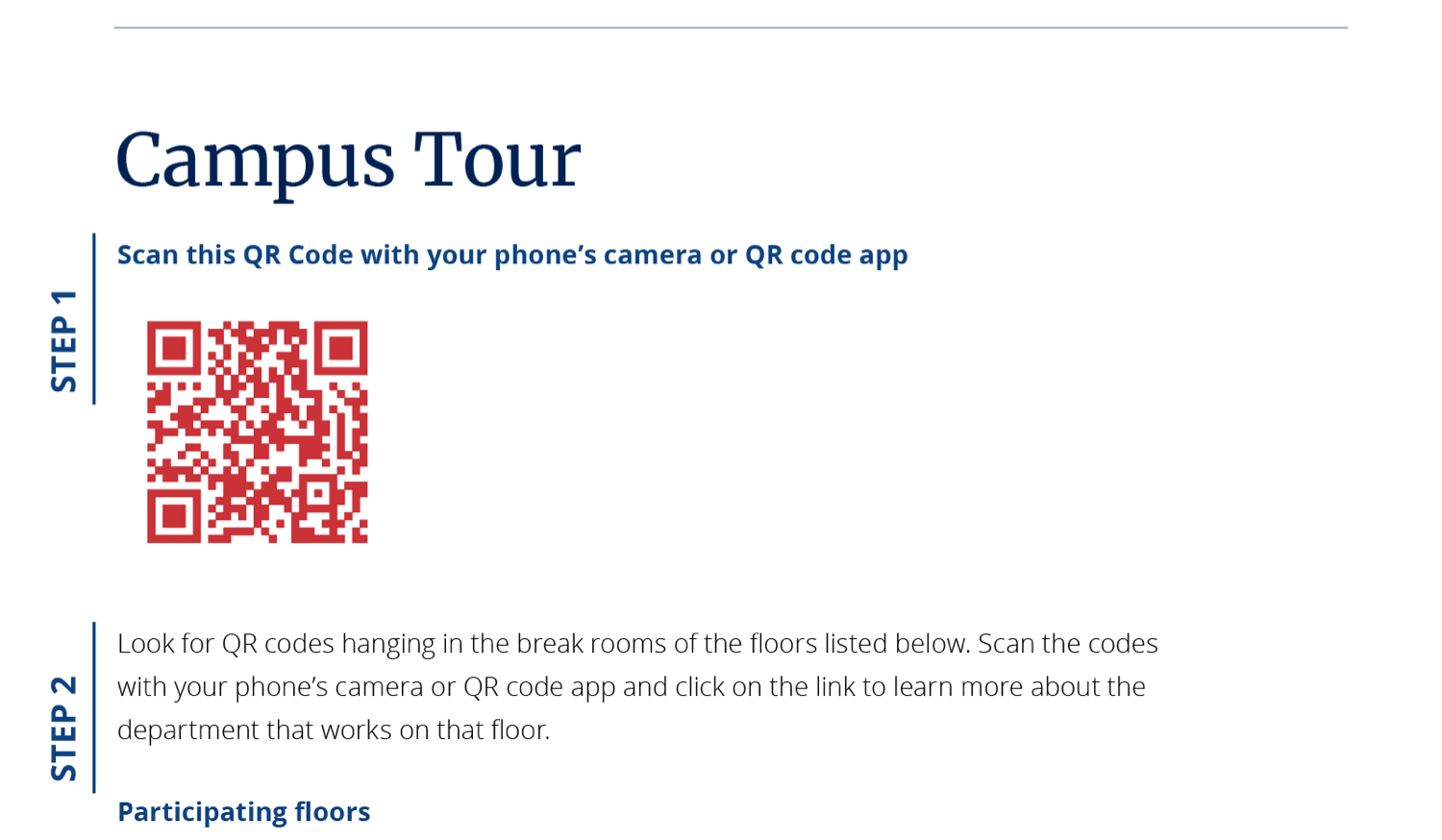 New Hire Orientation Self-guided Tour
Description
Problem:
Provide a campus as part of a multi-day new hire orientation program. Avoid large groups as they can be disruptive to the places on campus they visit and it can be challenging to logistically accomodate such a large group (not everyone can hear the tour guide, using elevators can be difficult, etc).
Solution:
Created a self-guided tour, modeled after those in museums or other event centers.
Broke large group into smaller, 2-4 person groups to facilitate discussion and learning, while keeping the size manageable.
Provided a list of floors. Participants scan a QR code on each floor to pull up a web page and learn about the department and other interesting facts about the floor and campus.
Included video and audio elements to enhance the experience.
Incorporated discussion questions, bonus information and clues to encourage discussion and liven up the tour.
Project Images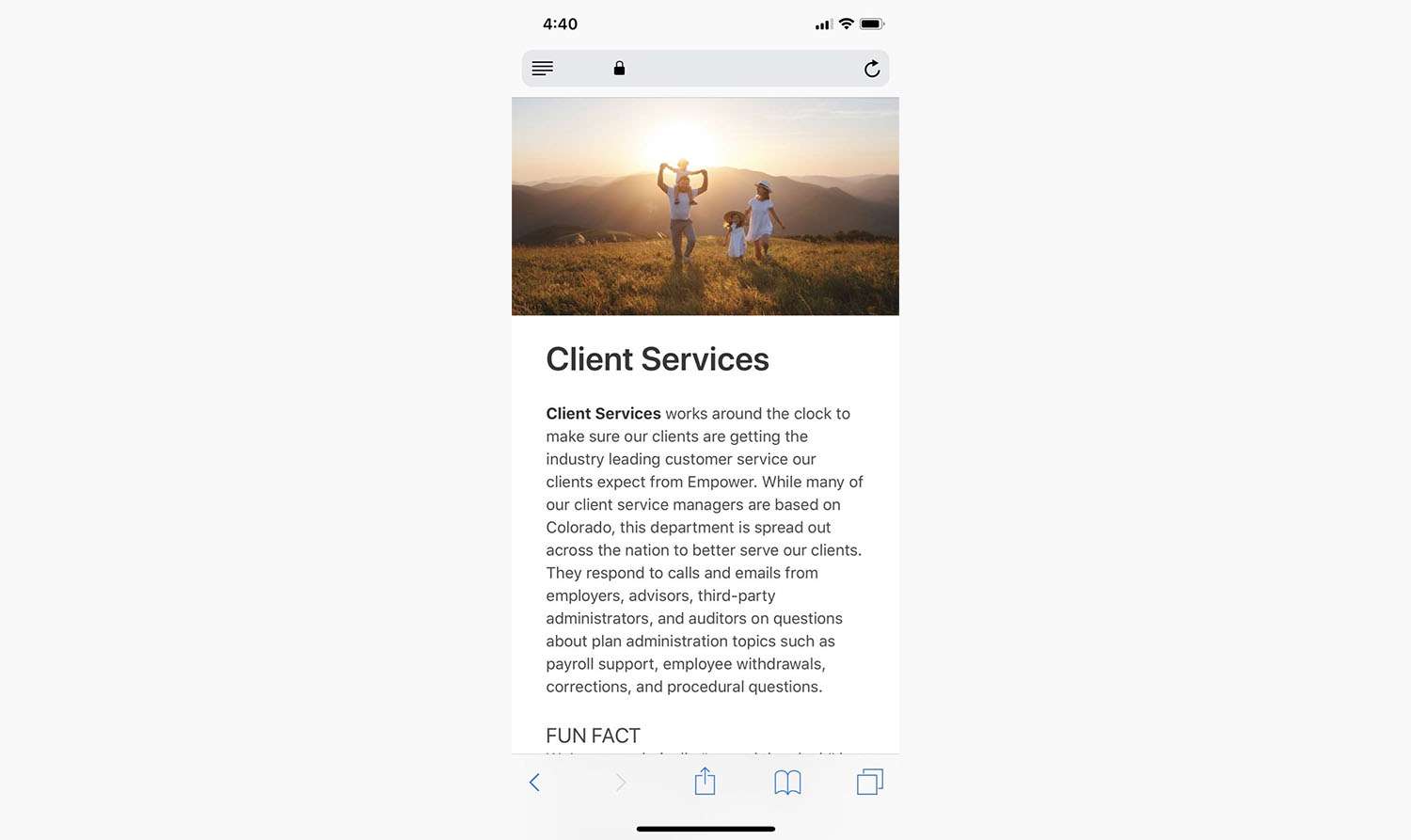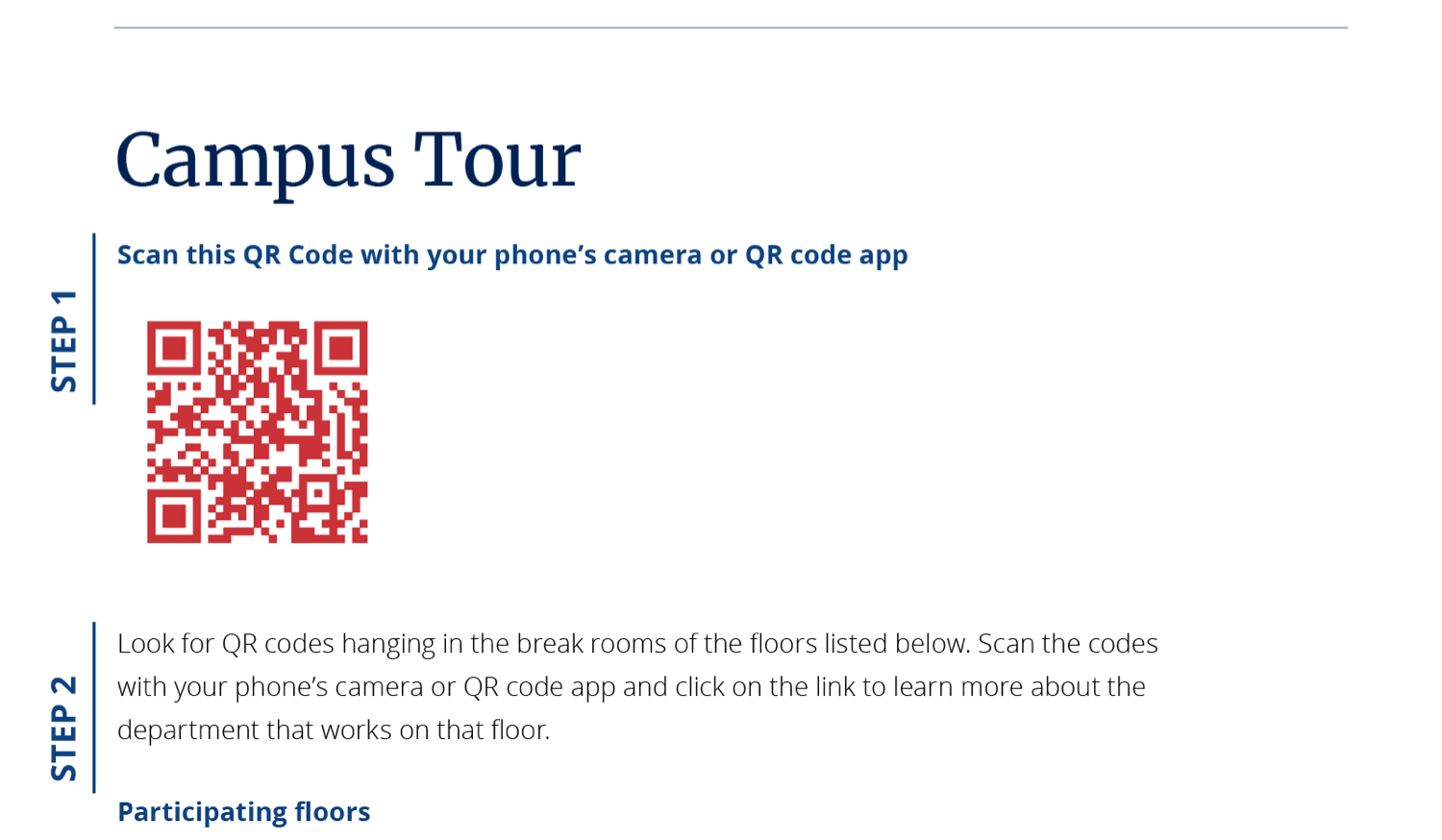 Tools