Spoke Roady and Field Notes - the Perfect Pairing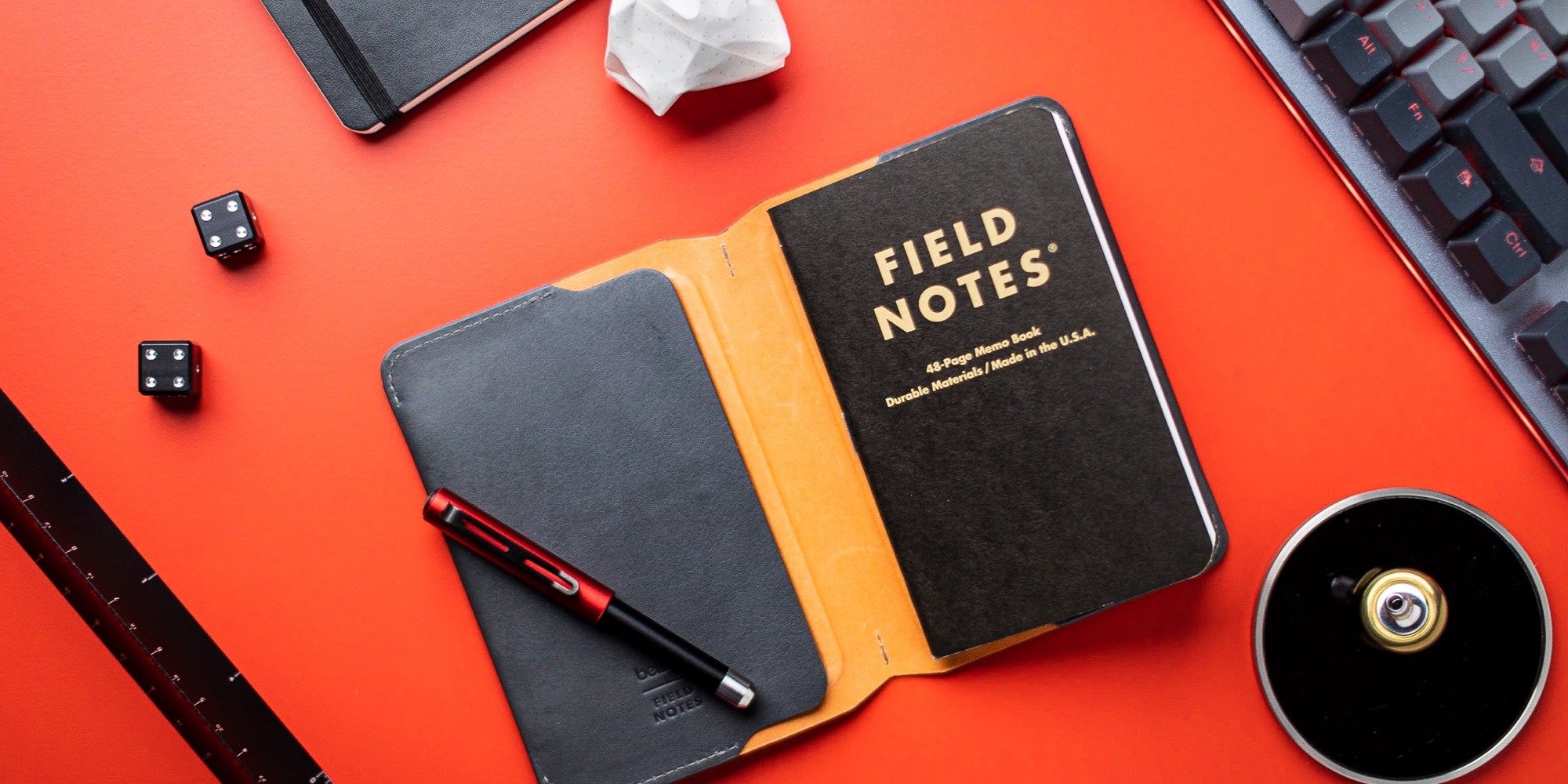 I recently shared my renewed love with writing in notebooks. One key I've found to writing regularly is to have a pen and notebook that I enjoy. After experimentation, the Spoke Roady pen and Field Notes notebook provide the closest combination to pen and paper perfection.
Needs
Different situations drive different needs. The following are what I ask from a small and portable set of pens and notebooks.
Fine lines. My handwriting style is a small form of all caps (inherited from my father). Very thin lines suit it best.
Nice pen body. A high-quality pen body that fits a gel pen1 2 insert makes writing more satisfying and enjoyable than using the cheap/lightweight bodies most refills come in.
Small page size. Most of my to-do lists and journals benefit from a clean daily page. I'd like a relatively small notebook to keep unused page real estate to a minimum.
Dot grid. My preferred paper uses a grid of small dots rather than lines. That helps accommodate my small writing and provides flexibility for sketching/drawing more easily.
Variety/fun factor! Colors, unique designs and other x-factor elements make the act of writing in a notebook that much more enjoyable.
Choices
After extensive experimentation with a variety of pens, papers, notebooks and holders I've found my quintessential matchup.
Details
The Spoke Roady pen body has quickly worked its way to the top of the list due to its size, ability to post the cap and its unique use of magnets.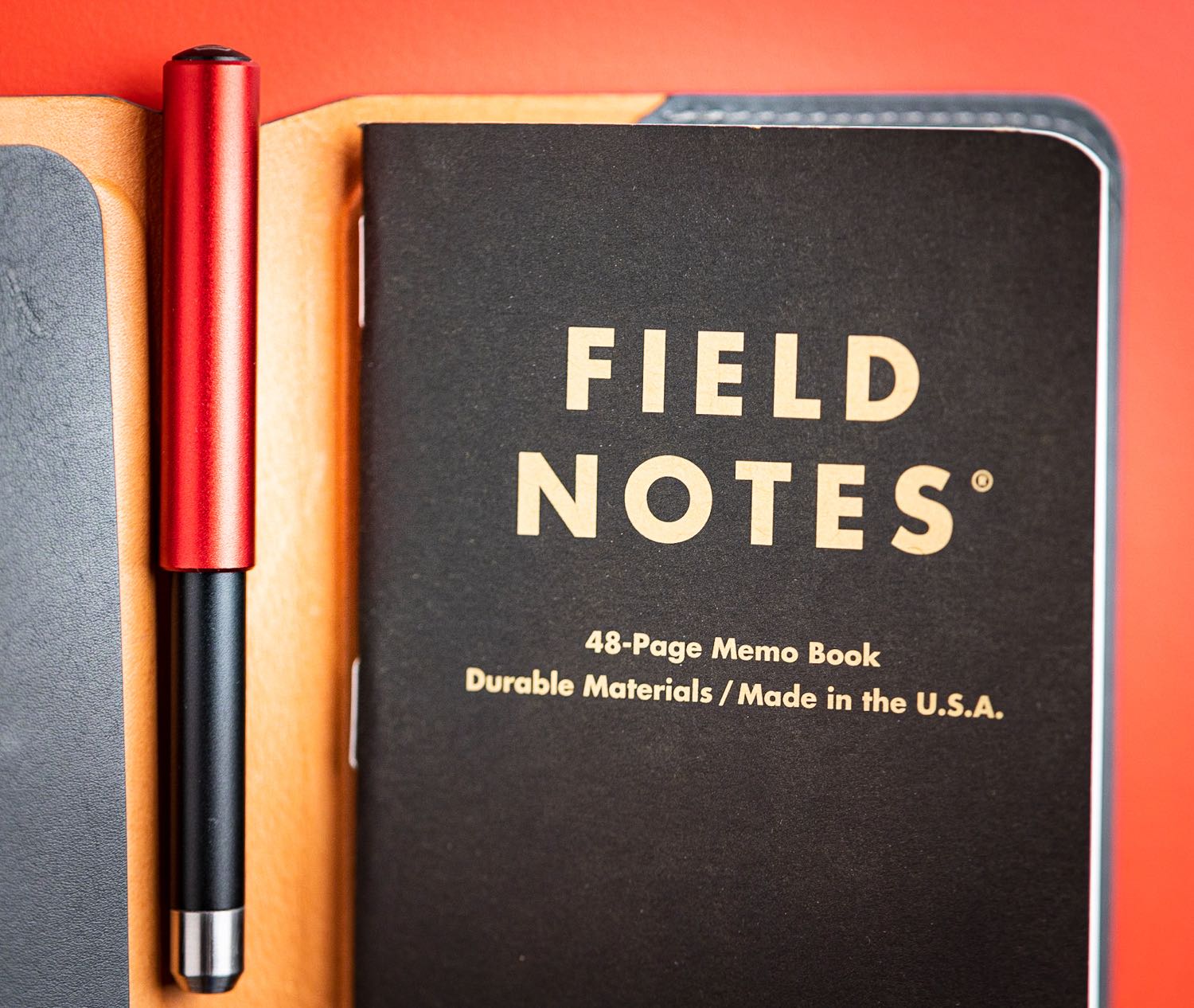 The Roady is shorter than many traditional pens, making it easy to fit in a pocket or slide in along a small notebook.
It comes in many color/material combinations. I chose the Dart due to the striking combination of black body, red cap and brass grip.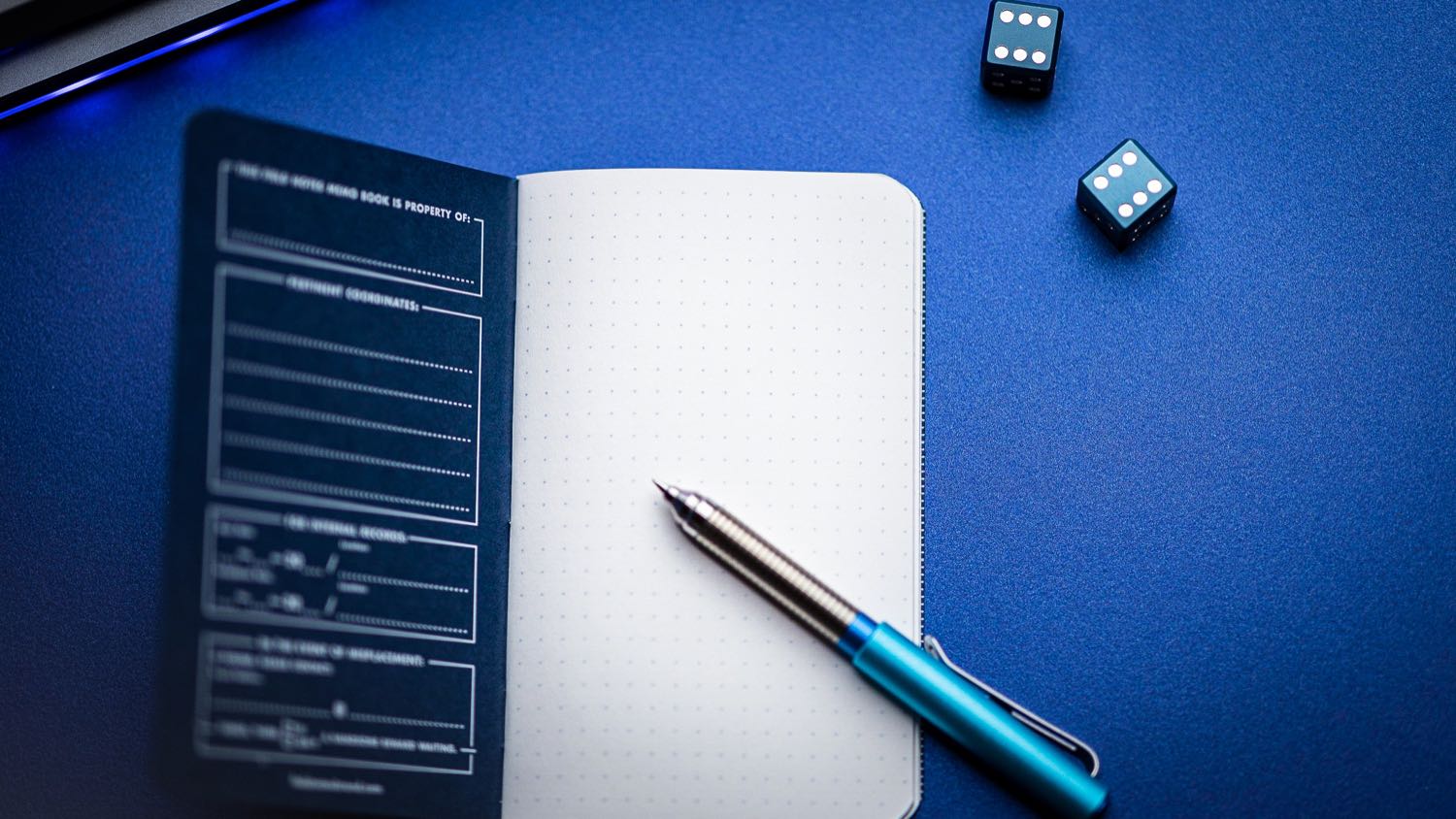 The cap posts nicely, making writing smooth and natural. It is definitely a pocket pen and is on the smaller side. Those with large hands might need to look elsewhere. It's an ideal fit for my hands.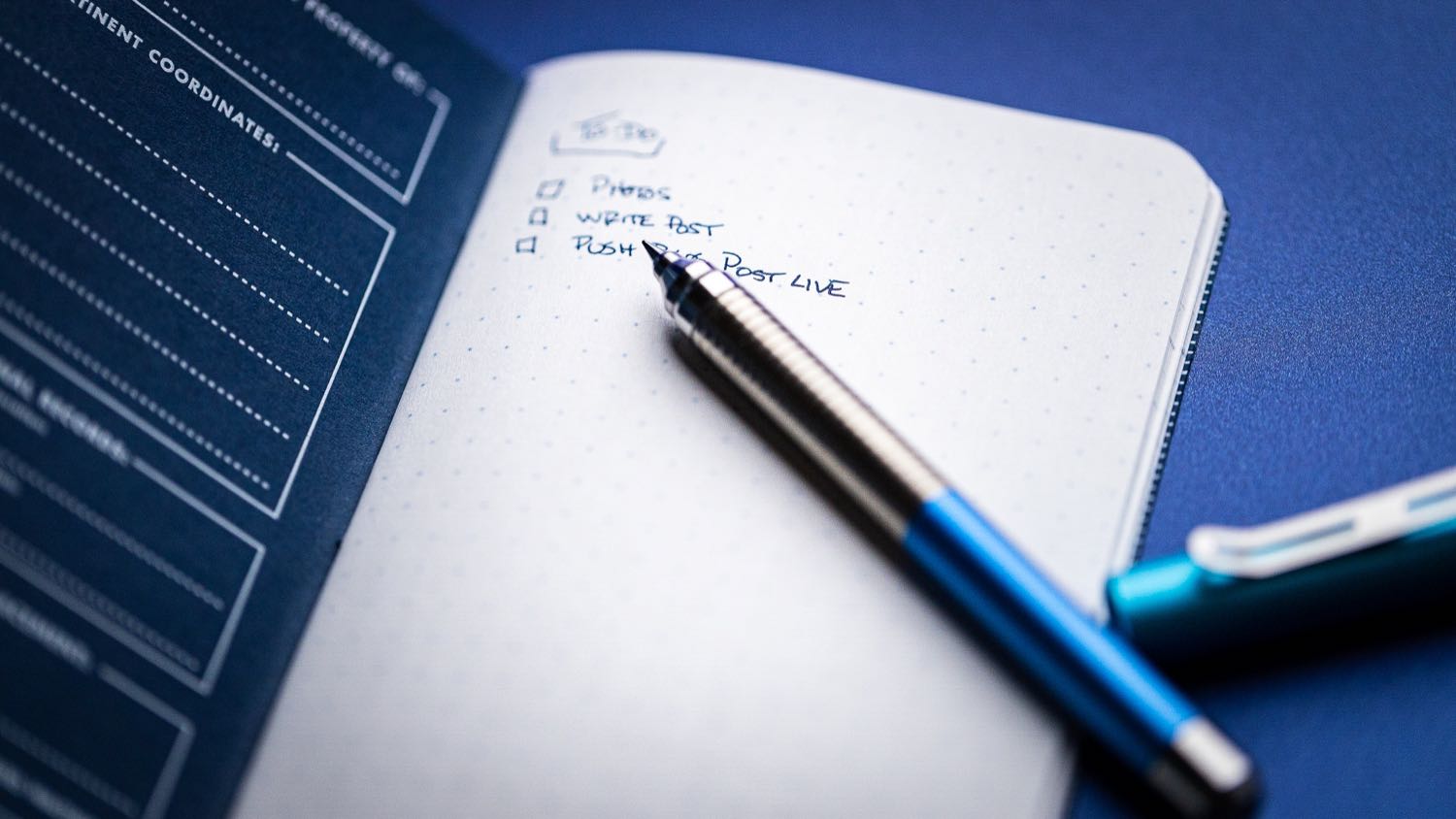 With the cap off the pen is too small for anything but a quick note.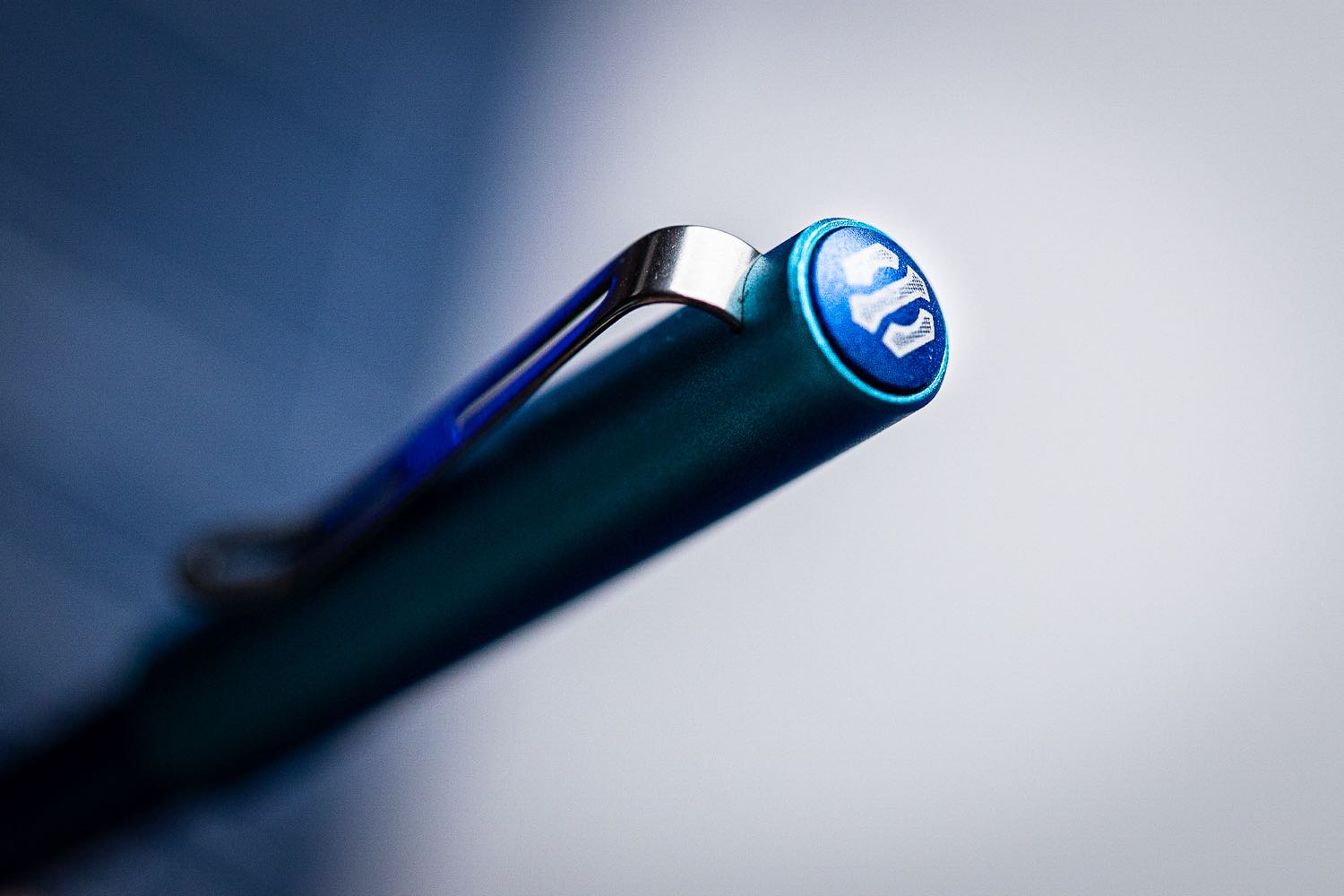 One of the things that sets Spoke pens apart is their use of magnets. Strong magnets are placed in the top of the cap to hold it in place when closed or posted. It's incredibly satisfying when the cap moves the final 1/4 inch and snaps into place. The logo on the finial is the icing on the cake.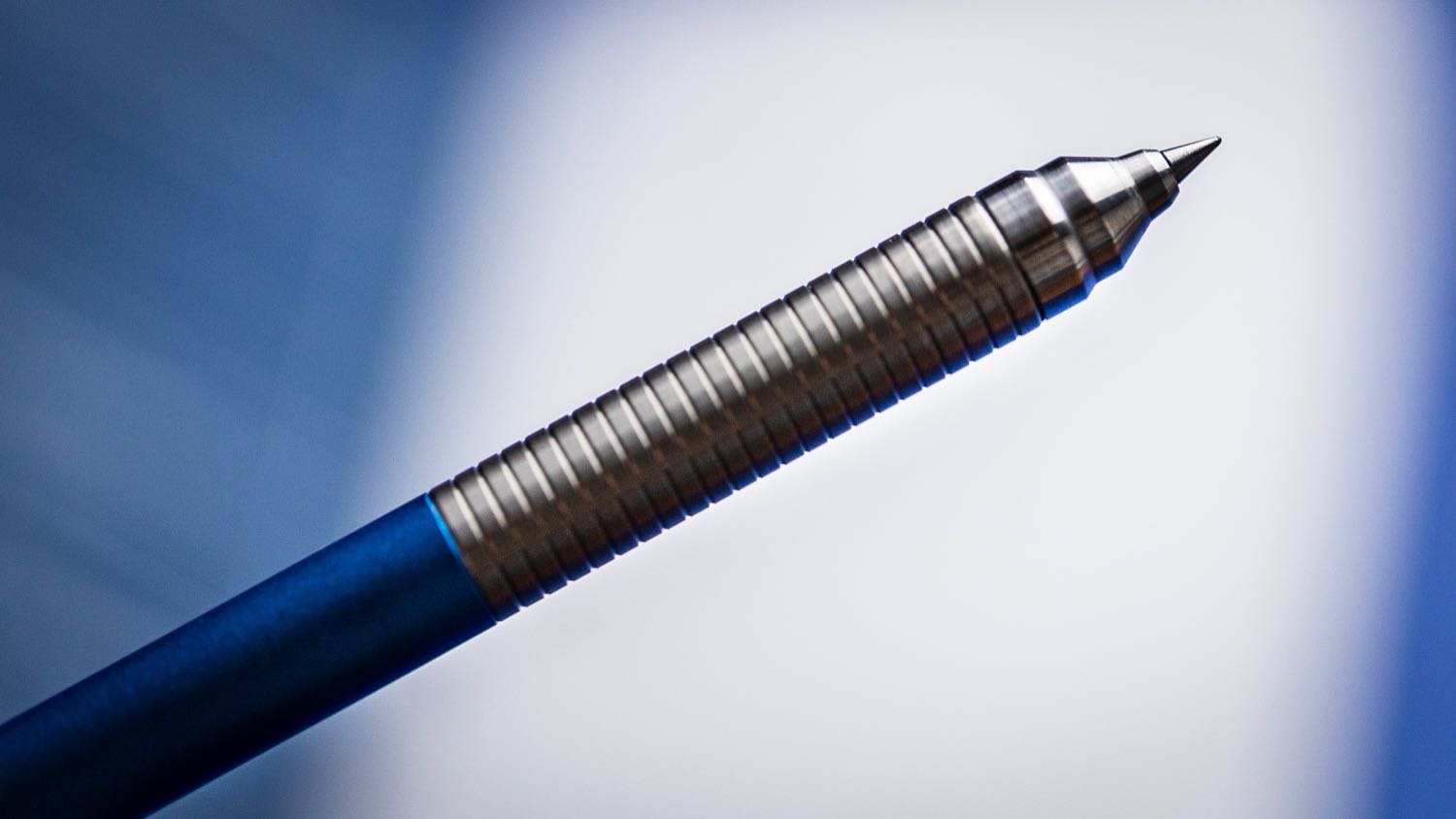 After trying many, many refills, I've landed on the popular option - the Signo DX in .38mm line size, cut down to the proper length.
I've struggled finding a pen refill I love that fits shorter bodies (generally known as a Parker-style refill). There are several good options (notably the Schmidt EasyFlow 9000 and Schmidt P8216 get close for me), but have thicker lines than I prefer and are limited in color range. After purchasing nearly everything I could find, I opted to grab a pair of wire cutters and trim down my beloved Signo DX refill. I wish I would have done it sooner - works great.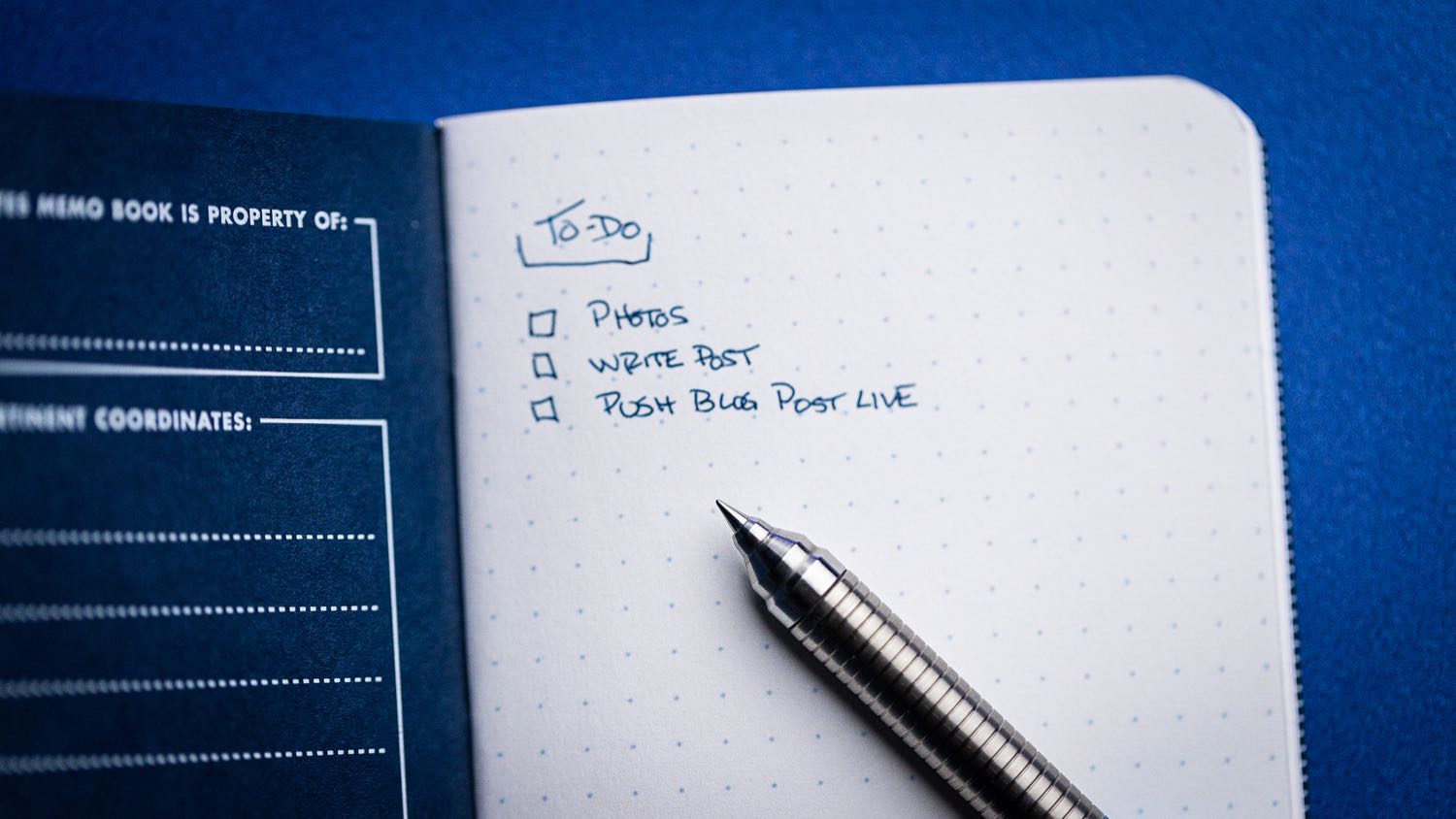 The .38 thick lines from the Signo DX perfectly match my small all-caps writing style. The ink flows smoothly and looks crisp and clear on the page. Even better - they come in nearly two dozen different colors. Easy to match any pen body and notebook combo!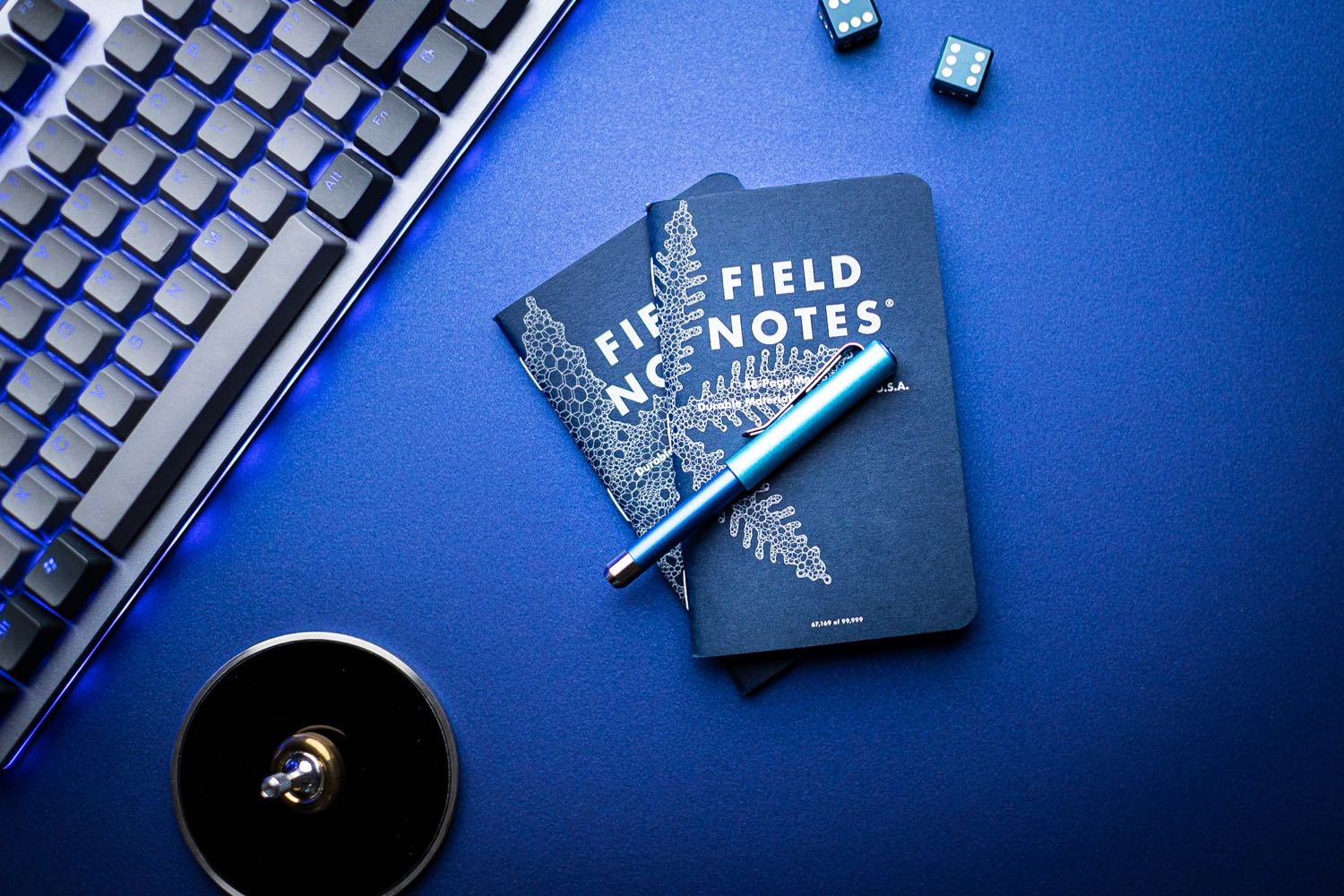 Pens aren't the only area with huge variety - notebooks also come in dizzying arrays of sizes, page counts, paper types and styles. In the end, I turned to the classic Field Notes for their size, quality and excellent variety (they have a yearly subscription where you receive newly-released notebooks every few months).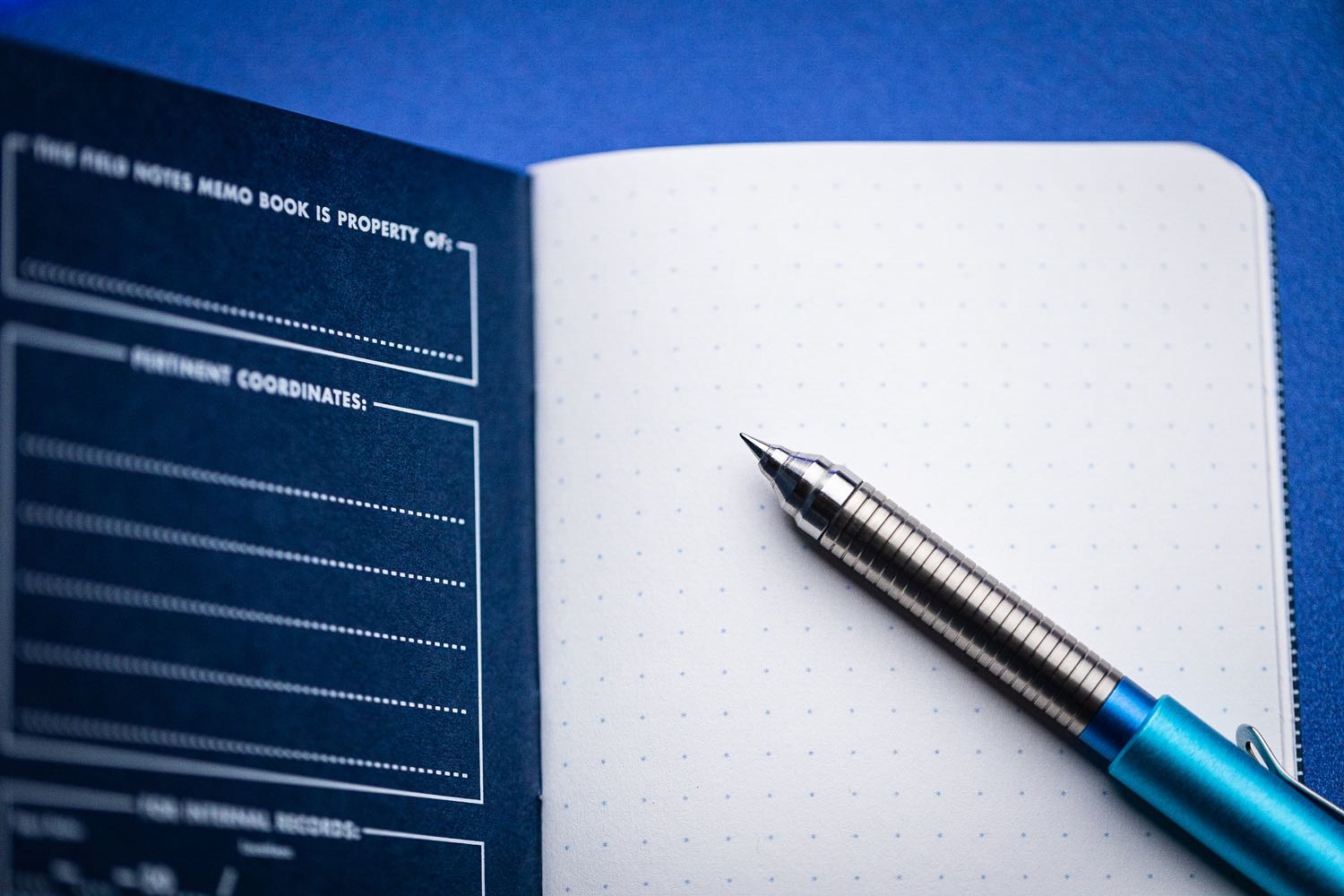 The dot-grid paper used in many Field Notes is my favorite. It's featured in the Snowy Evening release and allows for varied writing sizes (one grid height or two - or even three for those really big headings?), additions of check boxes, easy guides for drawing and more.
The 3.5x5.5" size make them ideal for using a new page for each day's checklist or journal entry.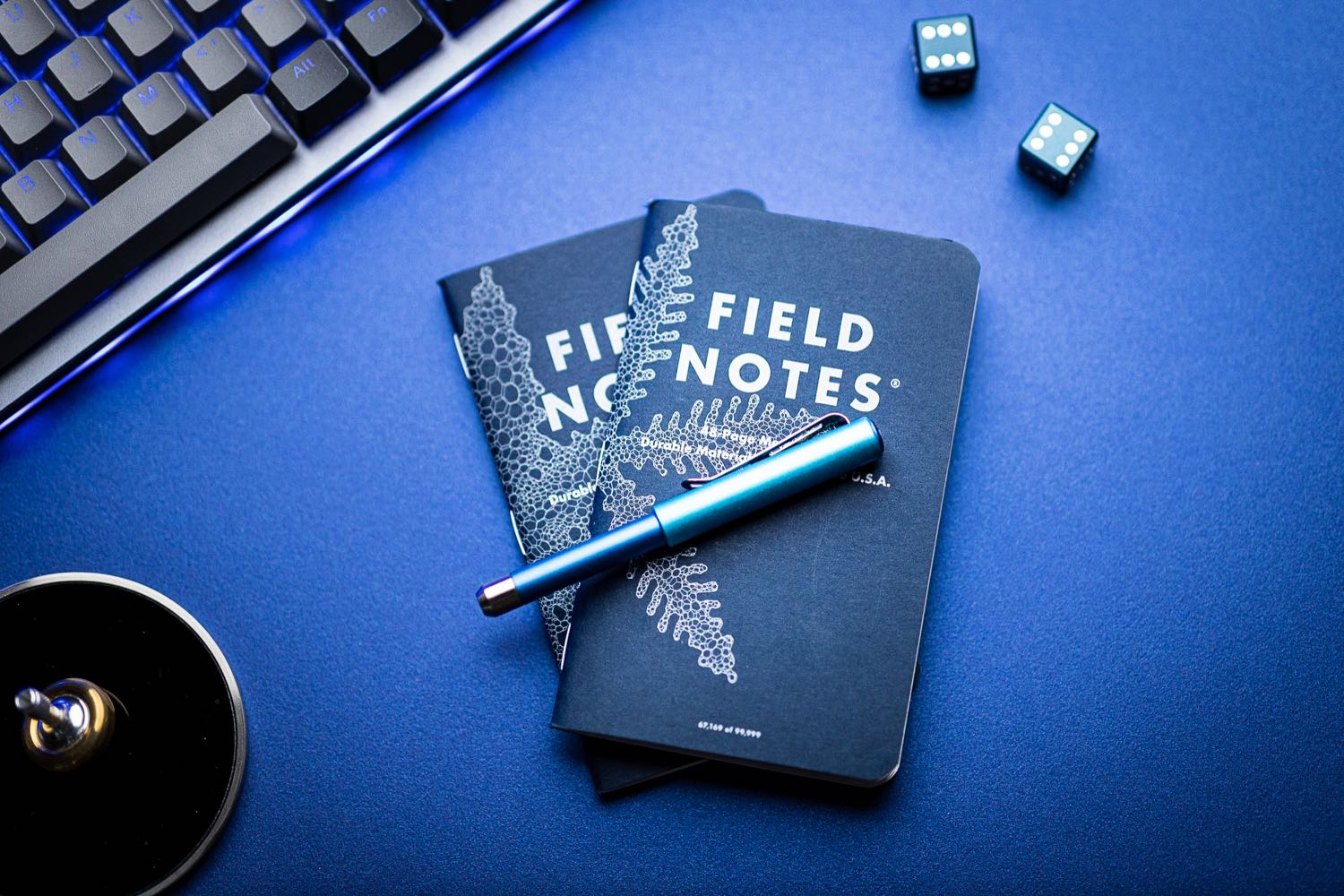 Field Notes are both practical and add touches of whimsy. Each of the 99,999 printed copies of the Snowy Evening release have a different snowflake on the cover, making each notebook truly unique.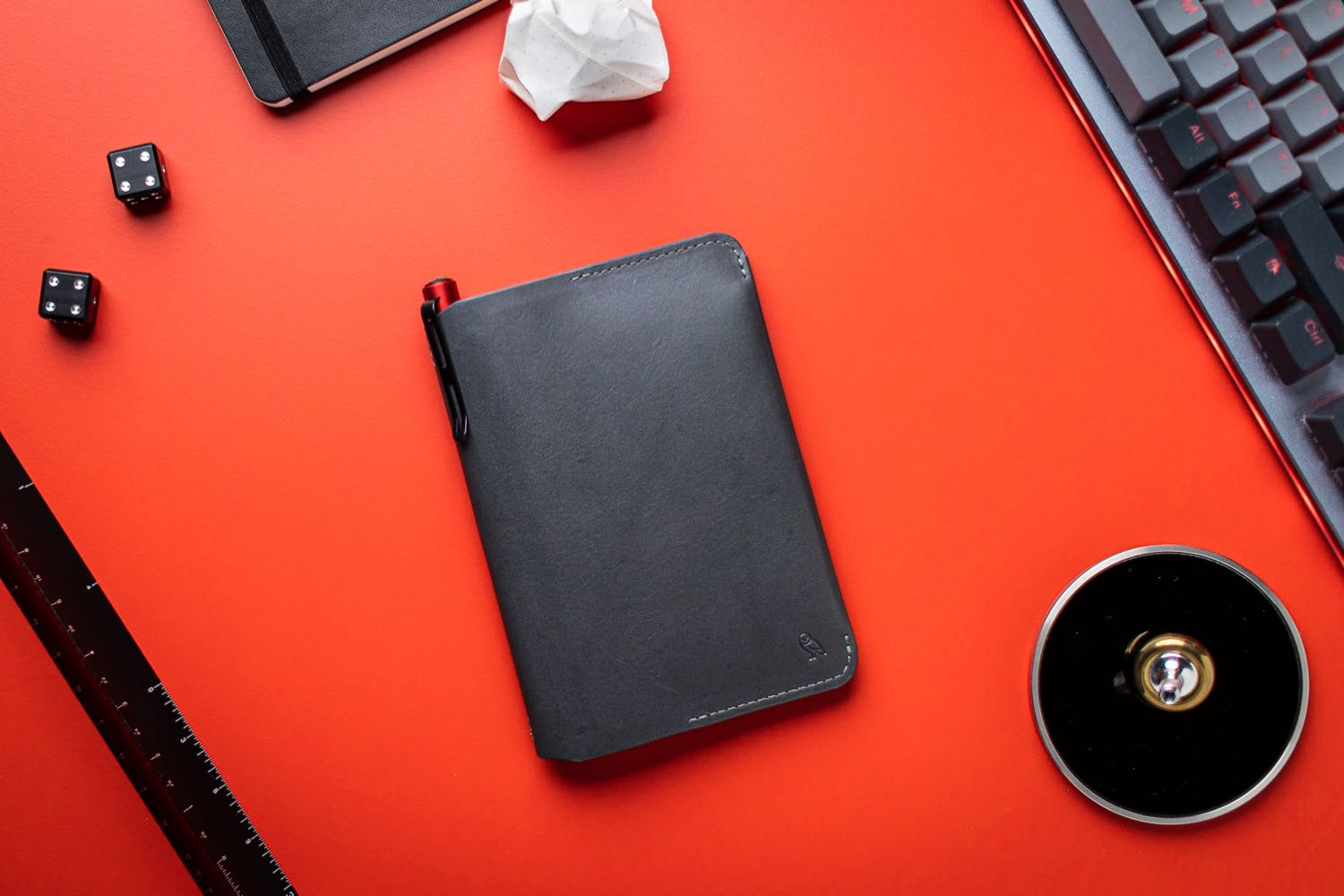 Field Notes - or any other notebook - can be used alone, but I like pairing with a cover for added protection, personality, as a place to store the Roady and to provide structure if writing away from a desk or table.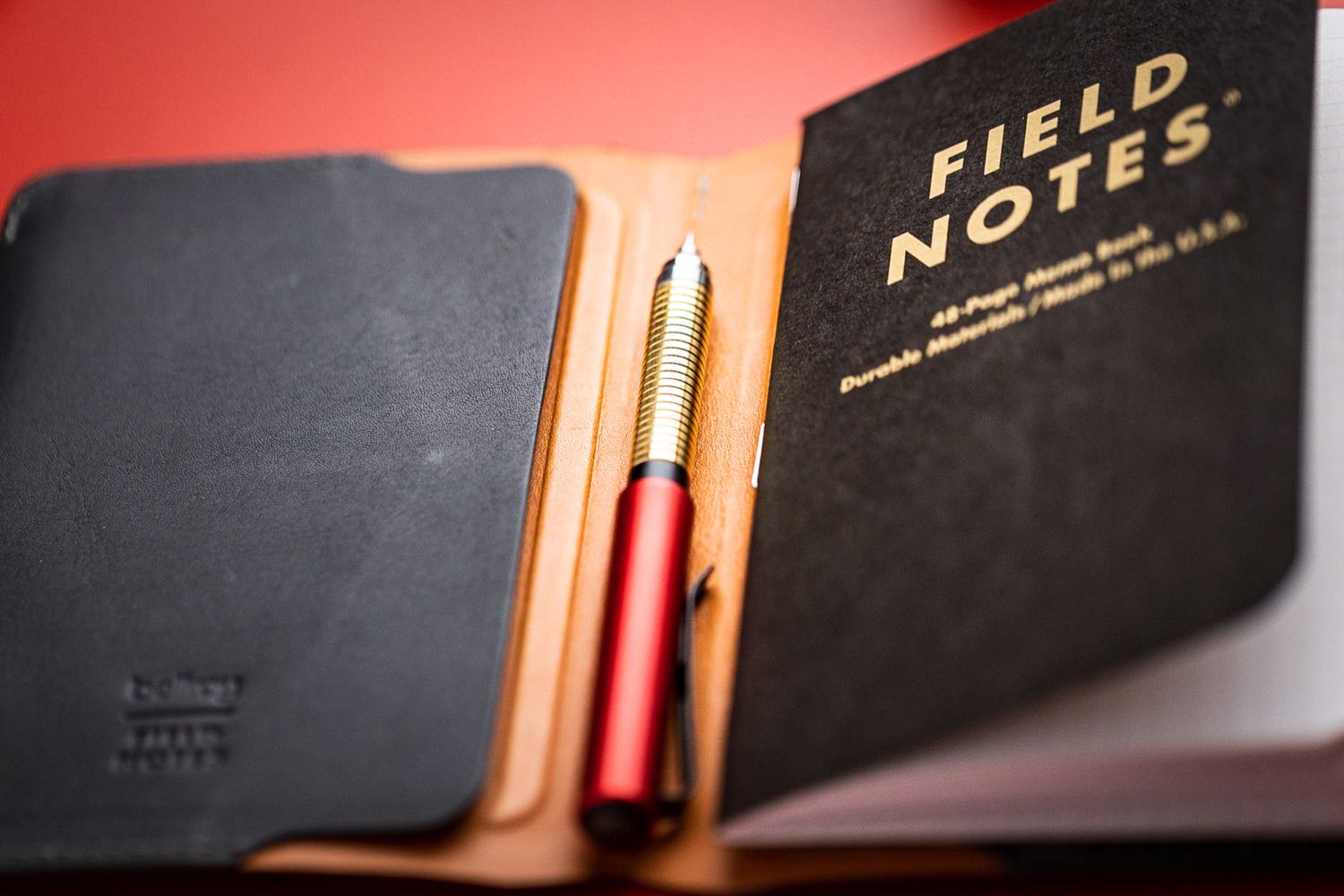 The Everyday Inspiration cover exudes quality and fits Field Notes perfectly, as it should - it's sold by Field Notes.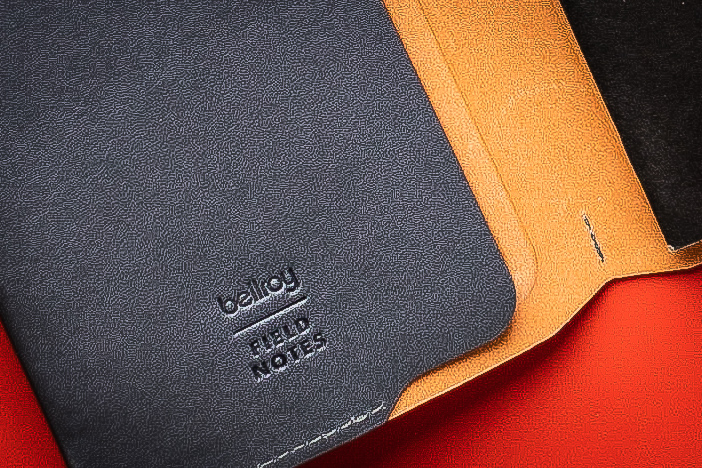 Made in collaboration with Bellroy, all the small details are done up with thoughtfulness. Quality leather, rounded corners/spine make it nice to carry and leave spots for a pen to be clipped. While on the pricey side, the cover doesn't disappoint.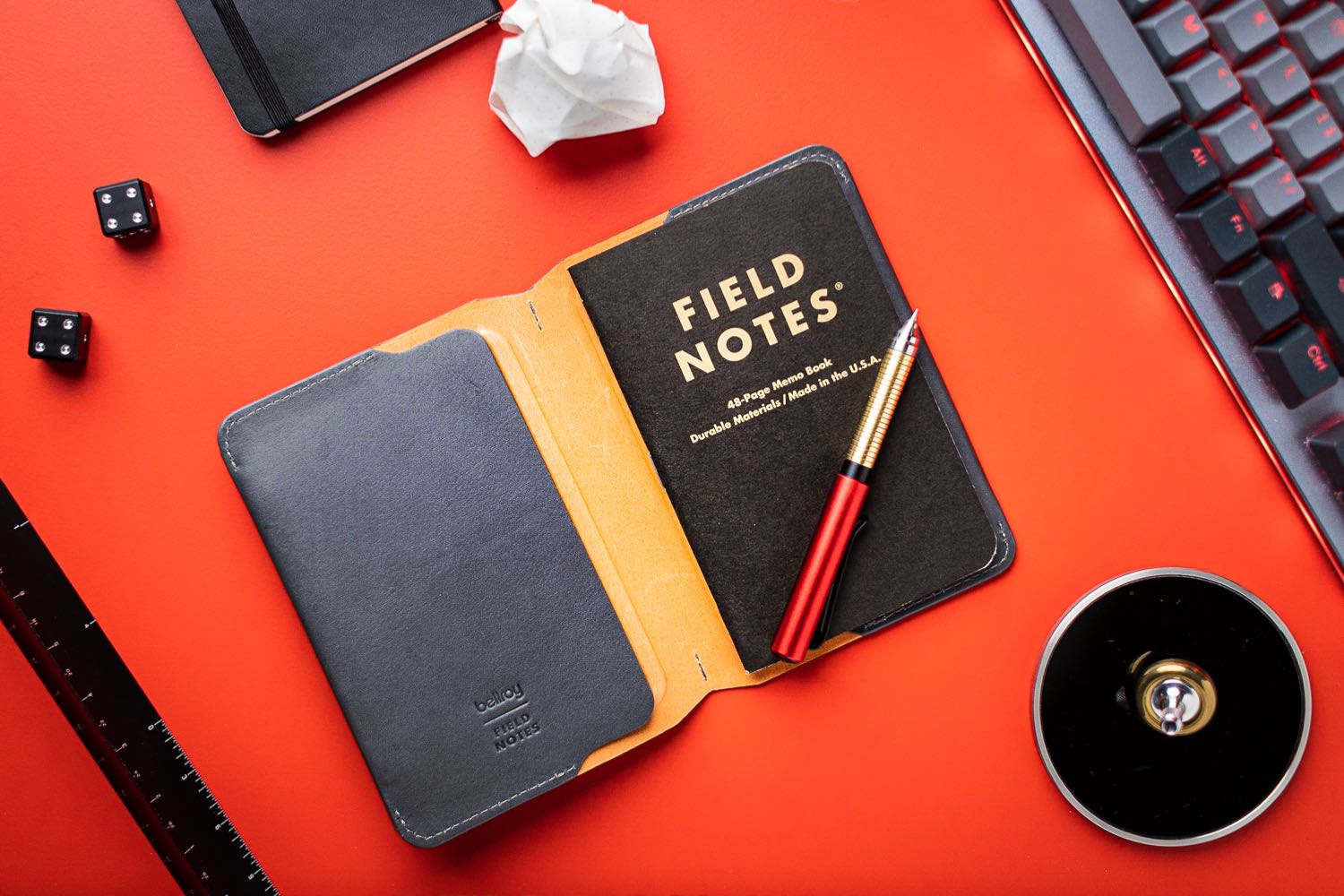 The inside of the left-hand side has a small pocket for a few business cards, cash or other bits.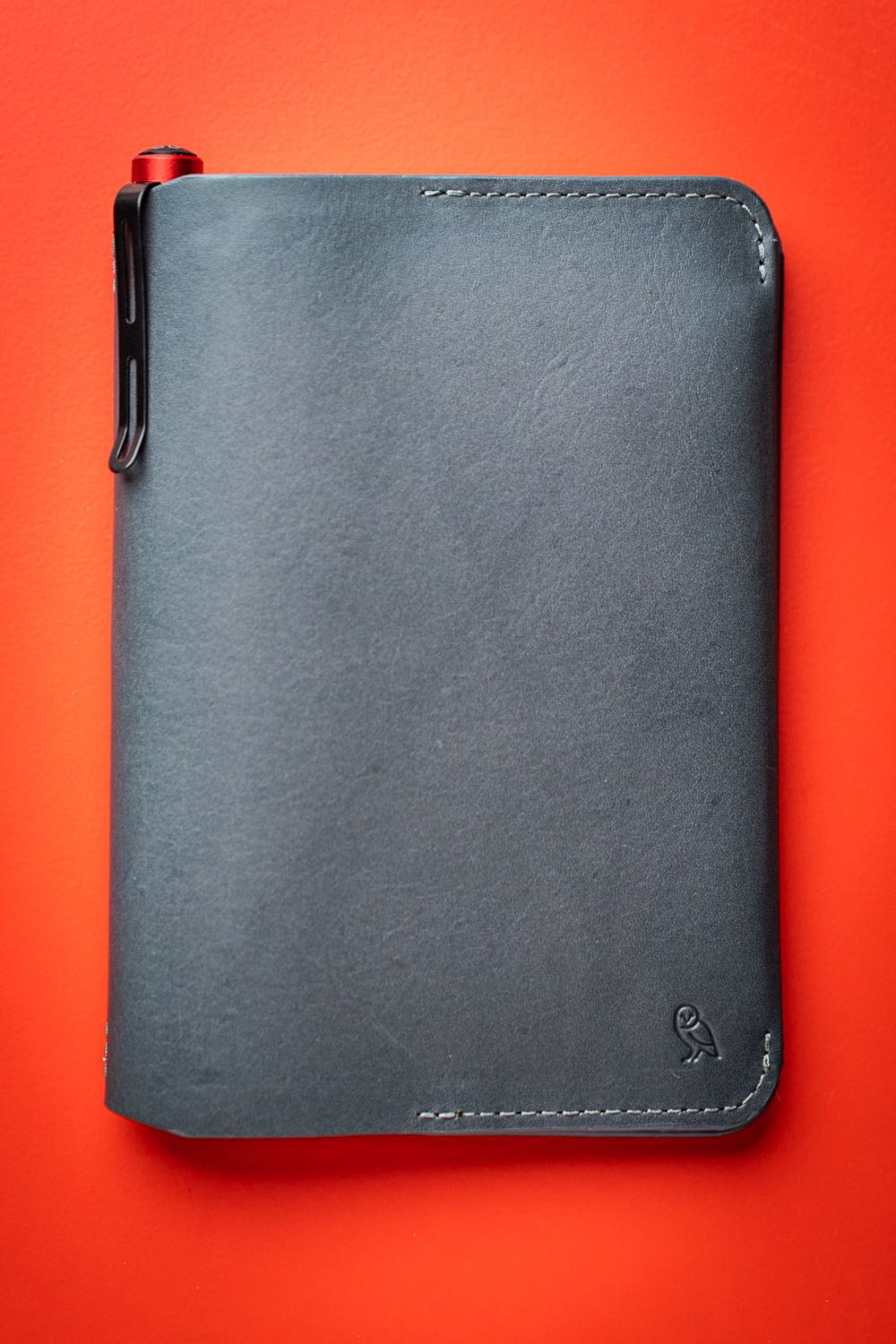 One of my favorite features are small, hidden magnets, placed at the edges of the cover. When closed, the Everyday Inspiration snaps shut and stays closed.
I enjoy lots of pens - gel pens, machined pens, fountain pens (for a deep dive, follow the Pen Addict on his podcast or site). As shown by an endlessly deep world of pens (the podcast alone is 455 episodes and counting), there are many, many options to select from. While fountain pens are my choice for a nice sit-down writing session or when I don't need portability, they don't work as a pocket pen for me. ↩

I adore - and own many - fountain pens, but have had more than one burp, smudge or otherwise get ink on me. I've stopped using them in my pocket or situations where ink could stain something (when writing on my nice couch, for example). ↩